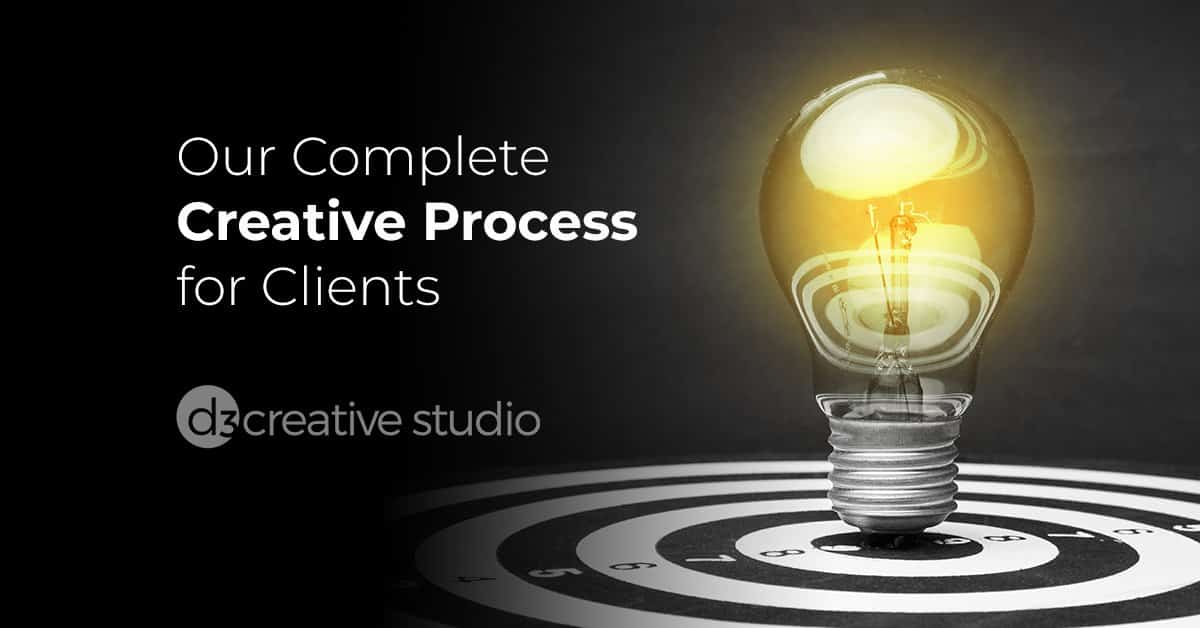 Our Complete Creative Process for Clients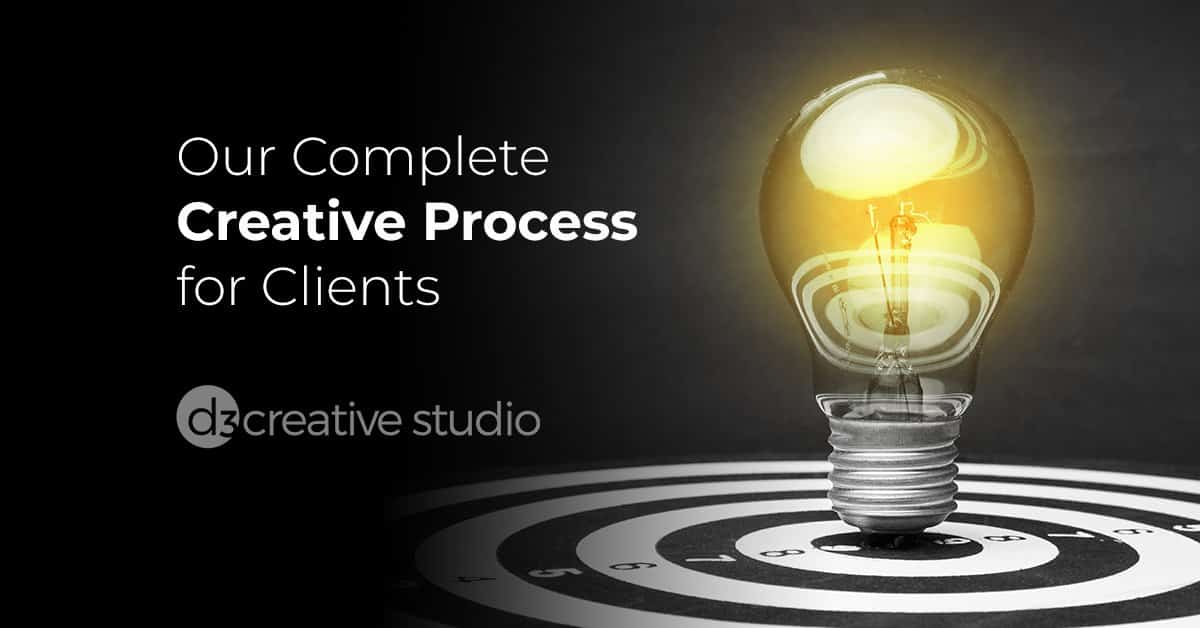 To deliver story-telling visuals and interactive solutions for our clients, we strive to grasp the message they hope to convey. We achieve this through our creative process. Even though our process has a formula, it acts more as a starting point, from which we tailor it to meet a client's specifications and needs depending on their unique project scope. By doing so, we're able to provide fresh ideas and innovative solutions for even the most complex of projects.
Our creative process can be best broken down into five distinct phases, outlined below so clients, both current and potential, will understand exactly what they can expect.
Phase 1: Discovery
The goal of the first phase in our creative process is to discover and learn as much as we can about a client and vision. A kick-off meeting is scheduled to understand the scope of work and discuss wants, needs, and overall project goals.
Once our team has a clear goal in mind, we begin gathering reference material and resources. Whether it's conducting research or mapping out the scene, this really helps us begin the early stages of visualization and shape the project before getting hands-on.
At this stage, a client may choose to work with an interior design team. We will coordinate directly with this design team to furnish the rendering based on the reference materials they provide. If preferred, our team can provide an in-house virtual interior design service for clients to assist with the design element. Many tend to take advantage of this service as it allows for the design process to be turn-key.
At the conclusion of this phase, we will have identified a comprehensive checklist of all the items that need to be completed before providing our client with their finalized product.
Phase 2: Initial Concept (Wireframing and Clay Modeling)
A project is not completed in the blink of an eye – although, how cool would that be? Instead, an initial concept is developed to act as the rough outline, allowing the beginning stages of a project to take shape. Through either wireframing or clay modeling, we begin forming what a scene looks like.
Wireframing is typically used in more complex projects, such as with a master community or high-rise development. Think of wireframing as the initial outline of the design, as if you're sketching it out in pencil before moving in with a Sharpie. This allows us and our clients to visualize ideas without fully committing, often when they are unsure of how to proceed.
For most projects, wireframing isn't necessary. Instead, they skip straight to the clay modeling phase. In clay modeling, a 3D object, such as a building or a house, is digitally sculpted on a computer using clay-like materials. This stage typically represents the 40-50% completion point, whereas wireframing is the 15-20% point. The scene is built out more than a wireframe but lacks the details that come during the draft stage.
Phase 3: Draft Rendering
Creating a draft rendering is one of our favorite parts of the creative process, as it gives your project a sense of reality. In this phase, the project has reached approximately 70% completion. After adding textures, materials, colors, shades, lighting, and additional edits, a client can really see for the first time what their idea looks like brought to life. It's one of our favorite parts of what we do as a studio!
Phase 4: Pre-Final
The creative process often includes several rounds of revisions and drafts, collaborating with our clients, and sending copies for review. We're a collaborative team so the incorporation of feedback and discussing changes only help to make the final product that much stronger. We provide our clients with access to drafts via an online review platform, where they can view and leave detailed comments, upload files, and use markup tools, which we will then apply to the drafts.
Each step will be followed by rounds of reviews and revisions until all parties are satisfied to move on to the final stage.
Phase 5: Final Product
Sending the finalized copies of your project in high resolution is the last step in the process. Once they're in your hands, you're free to utilize them in whatever marketing capacity you have in mind. We understand that upon completion of your project, things may change on your end. Whether layouts are adjusted or aesthetics change, we are more than happy to take a look and re-evaluate the circumstances accordingly. As a client of ours, you'll learn that the book is never closed.
What We're All About
At d3 creative studio, we're here to help our clients shine! Before anything else, we want our clients to know that our success is measured by theirs. Everything we do is about helping you succeed. Our goal is to make every project a new centerpiece for your portfolio and ours, something you really love and we're really proud of.
About d3 creative studio
d3 creative studio specializes in creating virtual reality, real-time 3D visualization & interactive solutions for the architecture and real estate development industries.
Our goal is to make every project we complete a new centerpiece for our portfolio; showcasing your project and our skills as a 3D studio.
Not in architecture? We create solutions far beyond home building. Let us take your next project to new heights. Contact us today to learn more.