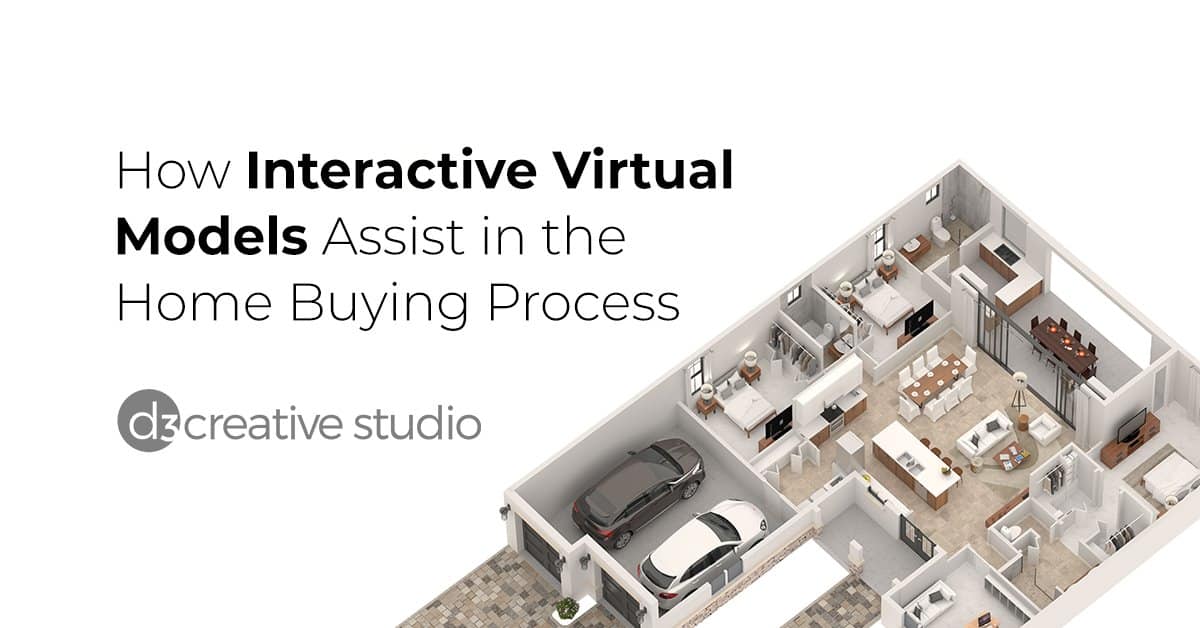 How Interactive Virtual Models Assist in the Home Buying Process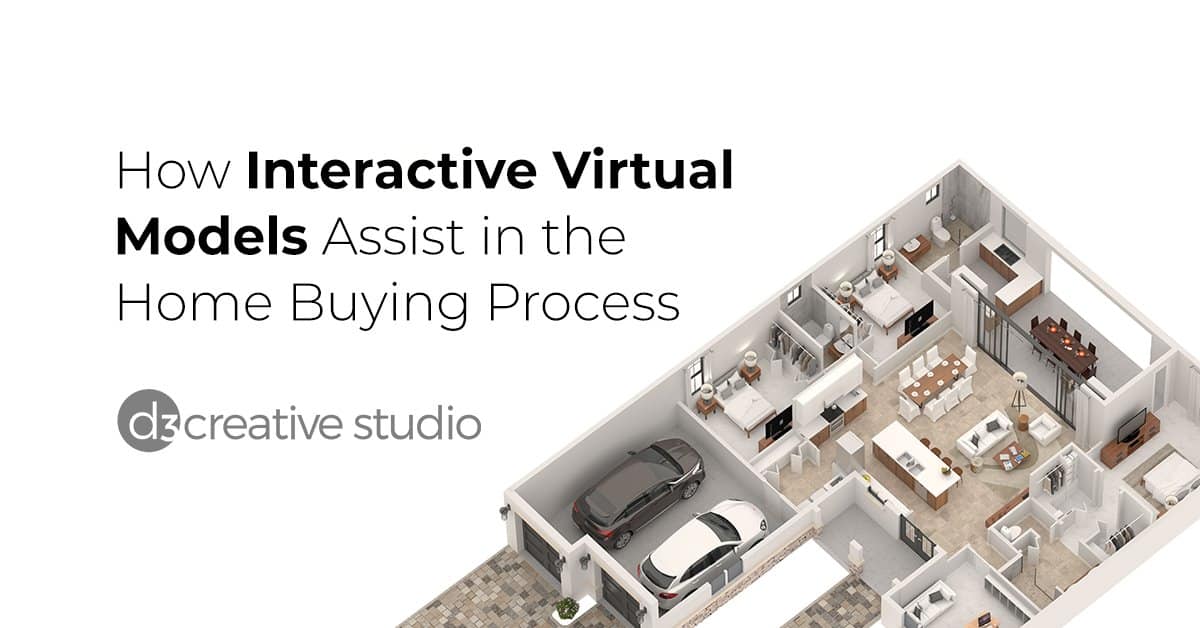 The use of virtual models in the real estate industry is changing the way consumers purchase homes, as well as how agents sell them. Interactive virtual models have become a valuable asset in home buying, as they offer new ways to conduct traditional processes.
What are Interactive Virtual Models?
A virtual model is an interactive tool used primarily by real estate professionals to provide prospective buyers with video tours, floor plans, customizable options, and more. These tools have since become the standard for agents and companies and are highly desired by buyers when in the market to purchase.
How Do These Models Assist in the Real Estate Industry?
Model homes and tours are key sales tools that cannot be undermined. But how do we advance from here? With architectural visualization technologies, real estate professionals can tell a story, communicate with the buyer, and close sales faster and more efficiently.
Reduce Costs
Building physical models of homes can be costly and time-consuming. In the time it takes for one model home to be constructed and ready for showing, multiple virtual models can be designed and available for viewing.
Quicker Selling
As previously mentioned, several virtual homes can be built in the time it takes to build one physical home. This makes for a quicker sales cycle as you can begin showing and selling homes before a builder has even finished construction.
Virtual models allow agents to make sales more freely since appointments do not need to be made, and more prospects have access since appointments aren't necessary. A larger buyer pool increases the likelihood that agents will find the right buyer and close the sale.
Easily Customizable
With a virtual home model, the customization possibilities are endless. By only showing one model home, agents may not be able to fully portray the essence and possibilities of a home. Builders often offer a variety of customization options within each floor plan and model, including flooring types, cabinet colors, and lighting choices. A buyer may find it difficult to visualize the multitude of options presented to them and how everything will come together. Taking longer to make a decision can decrease their confidence and prolong the sales cycle.
Virtual models enhance the selection process and can help upsell features and upgrades. Buyers are more willing to customize their homes and make these upgrades since they're being provided context before signing off.
Reach and Appeal
As we move further into a technologically reliant world, virtual homes reach and appeal to the masses. They're typically found on a builder's website, but can also be used in marketing materials such as emails and social media, making it easier for agents to reach prospects. Not only that, but to those who are tech-savvy and on the go, virtual models make buying easier.
How Do These Models Assist Prospective Buyers?
As the real estate landscape evolves, buyers are now changing the way they purchase homes or properties. Interactive virtual models allow buyers to view model homes and take tours without having to physically be there. This is great for those who may be looking to move out of state. It provides peace of mind to the buyer and they can confidently make decisions even without being there in person.
Convenience
Virtual homes are incredibly convenient. They allow people who may not have a ton of time the option to view and tour these virtual models when it's convenient for them, on their own time and at their own pace.
Create Connections
Creating a connection between a buyer and a potential home is an important element in the home-buying process. The interactive aspect of a virtual model also helps captivate buyers and establish a connection. When a buyer tours the space independently, viewing rooms, choosing options, and more, they remain engaged and attentive throughout the tour: which speeds up the sales process.
d3 creative studio's Models + Beyond3d™
At d3 creative studio, part of our services lineup includes Beyond3d™ Virtual Models – our fully customizable virtual models that increase customer engagement, streamline the material selection process and help to speed up sales cycles.
Beyond3d™ Home Visualizer
Our home visualizer gives buyers the power to design the home of their dreams with our Custom Finished Configurator.
Beyond3d™ Virtual Tours
We create walkthroughs that give your audience fully immersive, three-dimensional environments before construction even begins, allowing them to explore their future home in a way that is natural and easy to navigate.
About d3 creative studio
d3 creative studio specializes in creating virtual reality, real-time 3D visualization & interactive solutions for the architecture and real estate development industries.
Our goal is to make every project we complete a new centerpiece for our portfolio; showcasing your project and our skills as a 3D studio.
Not in architecture? We create solutions far beyond home building. Let us take your next project to new heights. Contact us today to learn more.