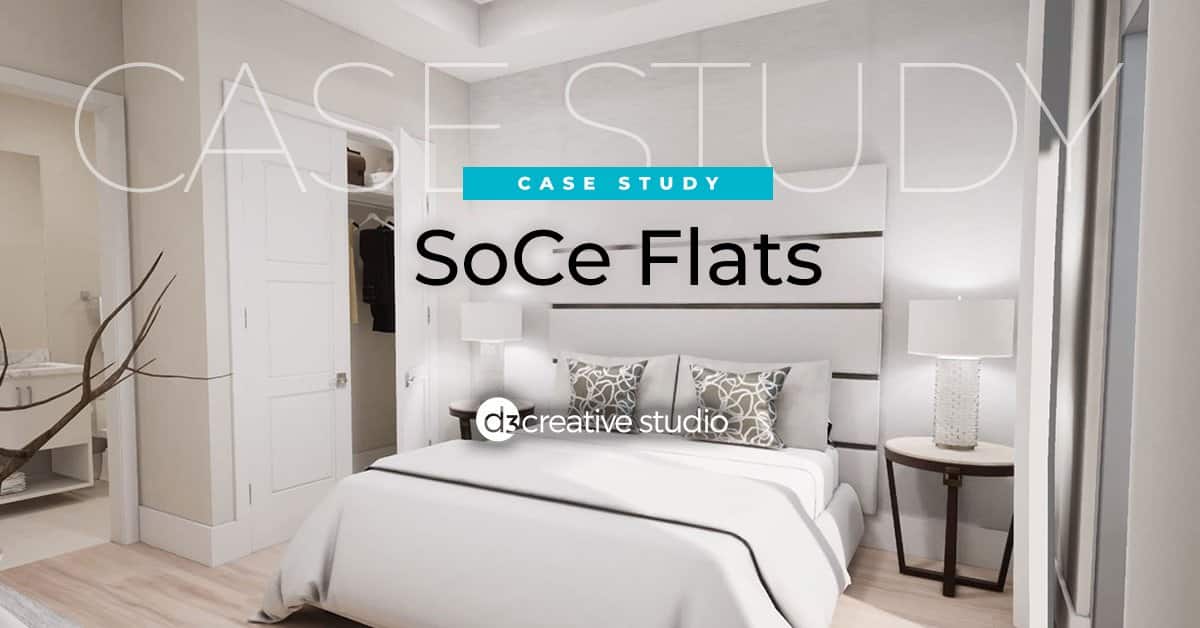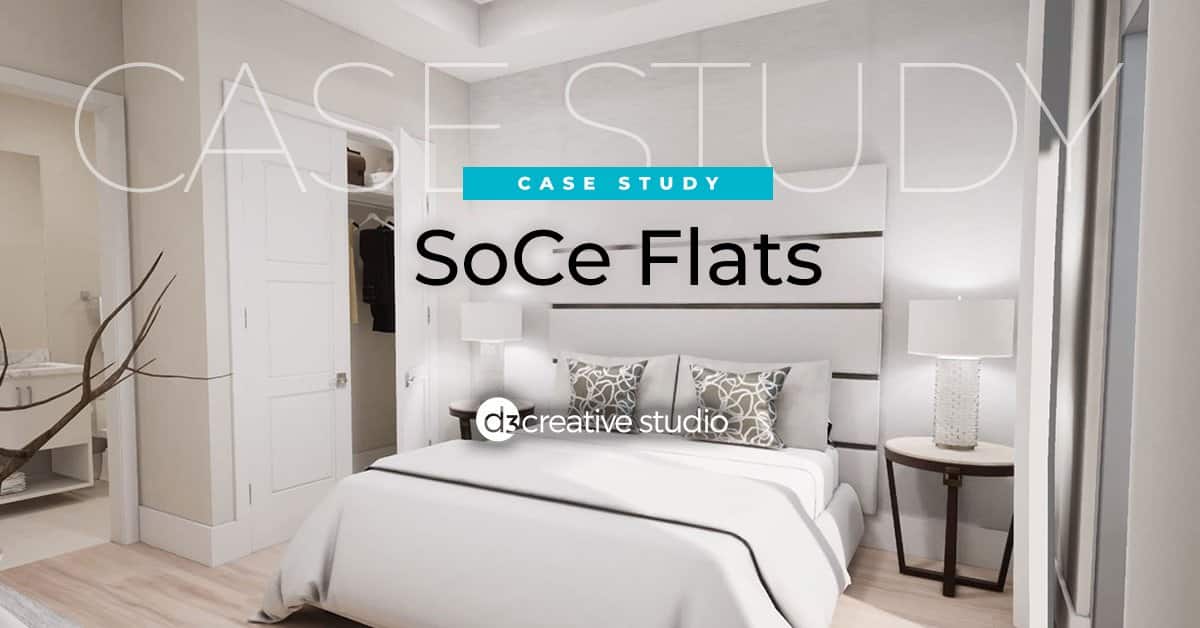 How Belz Properties used d3 creative studio's application development to assist with pre-construction sales.
About Belz Properties
Belz Properties is a privately held real estate development, investment, and brokerage firm based in Naples, Florida, dedicated to creating residential "works of art" and buying and selling properties when the right opportunities arise.
Overview
We were approached by Belz Properties about SoCe Flats, a mixed-use project in Downtown Olde Naples that blends natural finishes and clean lines with urban design and charming coastal architecture. The development is modern, amenity-rich, and located within walking distance of downtown shopping, dining, and beautiful Florida beaches.
The unique nature of this project requires it to be showcased in a way that does it justice, which is what they were having trouble finding. To speed up sales, they needed a way to show off the eighteen-unit hotel residence and 4,200 square feet of commercial space before construction began.
To appeal to prospects' own tastes and styles, they also sought to offer customizable color and finish options.
Approach
We have worked with Belz Properties on other projects in the past, so when it came time to Naples' newest downtown luxury boutique condominium project, we wanted to showcase the urban chic lifestyle with amenities appealing to buyers who desire the best in Olde Naples.
We were contracted to create a custom-branded interactive sales center app to help with pre-construction sales. The team wanted to give prospective buyers a unique and realistic experience that would allow them to walk through two unit types and hand-select custom-curated materials and finishes. This sales app was created to run on Apple iPad Pro and AppleTV and takes advantage of real-time rendering capabilities, allowing for full freedom of movement.
Final Remarks
To convert prospects into solidified buyers, there should be an element within the sales cycle that incentivizes them. Whether that is a special offer or tool that makes the process easier, having something that accelerates the sales cycle is crucial to the success of a project such as this.
Through interactive and immersive content, d3 creative studio packages the 3D elements we produce into useful applications for a wide range of clients. Having seen results such as an increase in sales or speed to market, application development is a unique solution utilized by developers and manufacturers alike.
About d3 creative studio
d3 creative studio specializes in creating virtual reality, real-time 3D visualization & interactive solutions for the architectural and real estate development industries.
Our goal is to make every project we complete a new centerpiece for our portfolio; showcasing your project and our skills as a 3D studio.
Not in architecture? We create solutions far beyond home building. Let us take your project to new heights. Contact us today to learn more.